July 04, 2016: Back in July of 2015, CPL Khomeini J Adong went schooling in Cagayan De Oro. He chanced upon the Info Drive of AFPGEN and thought of signing up himself and his family members for Microinsurance. Little did he know that the card that he held for Microinsurance that cost only P1900.00 would come in handy a year after.
Last 18 June 2016, CPL Adong's home in Kaumpurnah Zone II, Isabela City, Basilan, was completely burnt. He reported it to the Claims Department of AFPGEN after a few weeks and received his check of P50,000.00 under the coverage of Property wherein the registered residence is covered with Fire Insurance.
He receives his check today from Claims Specialist Ms Carmi Valdez Baay, a few days after his completion of the claims requirements. He stated, "Nagustuhan ko po ang serbisyo ninyo sa AFPGEN. Bukod sa mababait, mabilis talaga ang pag release ng tseke. Salamat po sa programa ng AFPGEN! Sa halagang P1,900.00 lamang, naka-claim ako ng P50,000.00 para sa aking bahay."
Maraming salamat, CPL Adong! Sagot Ka Namin 24/7!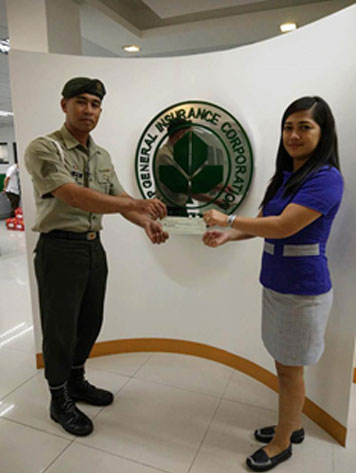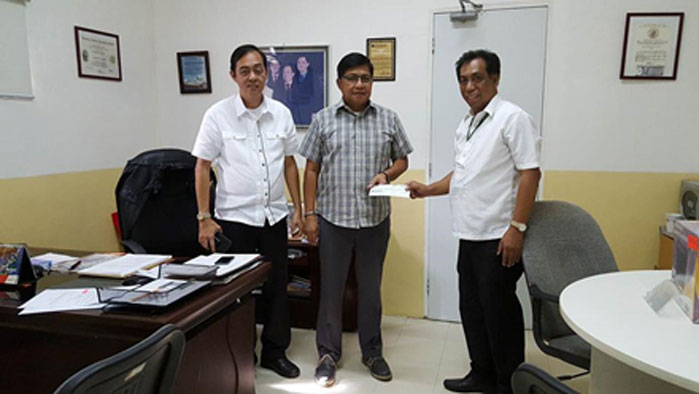 AFPGEN hands over the check to University of Perpetual Help School (UPHS) for their aircraft claim under the Aviation Hull Insurance amounting to P276,000.00++. UPHS is represented by Gen Lino Lapinid who receives the check from Claims Head, Mr Jerry L. Balauro and Underwriting Head for Aviation, Mr Abel Ante.
UPHS, thank you for trusting #AFPGEN for all your insurance needs. Sagot Ka Namin 24/7!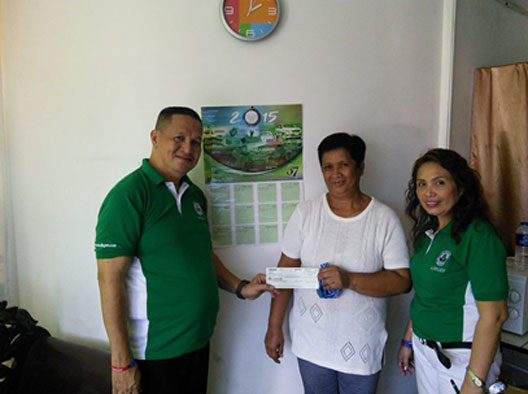 AFPGEN sincerely sends its condolences to the bereaved family of Sgt Marcelo Genilo. Sgt Genilo passed away last January 10, 2016 due to natural causes. AFPGEN Cebu Sales Officers, Mr Allan Ebarle and Mrs Khrystyn Santa Cruz Ebarle handed over the check from his Microinsurance death claim to his wife.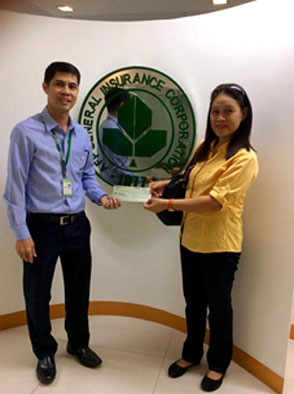 26 Jan 2016: AFPGEN turns over a claims check to the wife of the late CPO Pedrito B Dela Torre from the Philippine Navy. CPO Dela Torre figured in a vehicular accident that caused his untimely demise. He was able to secure Microinsurance in one of the Sales Drives last year. Our deepest and sincerest condolences to the family he left behind.