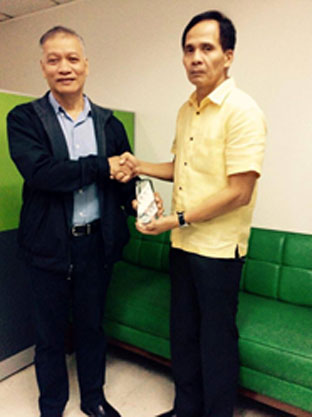 AFPGEN bids farewell and good luck on the retirement of one of its most beloved Board Directors, Col Edmundo C Gammad PAF(Ret).
Col Gammad served the Company since 2012 and has held the positions Chairman of the Executive Committee and Vice Chairman of the Board. He has been instrumental in the many changes in the Company. He is handed with a plaque of appreciation by the Senior Vice President, BGen Leopoldo B Santos Jr AFP(Ret).
Good luck, Col Gammad! Your AFPGEN Family will surely miss you!