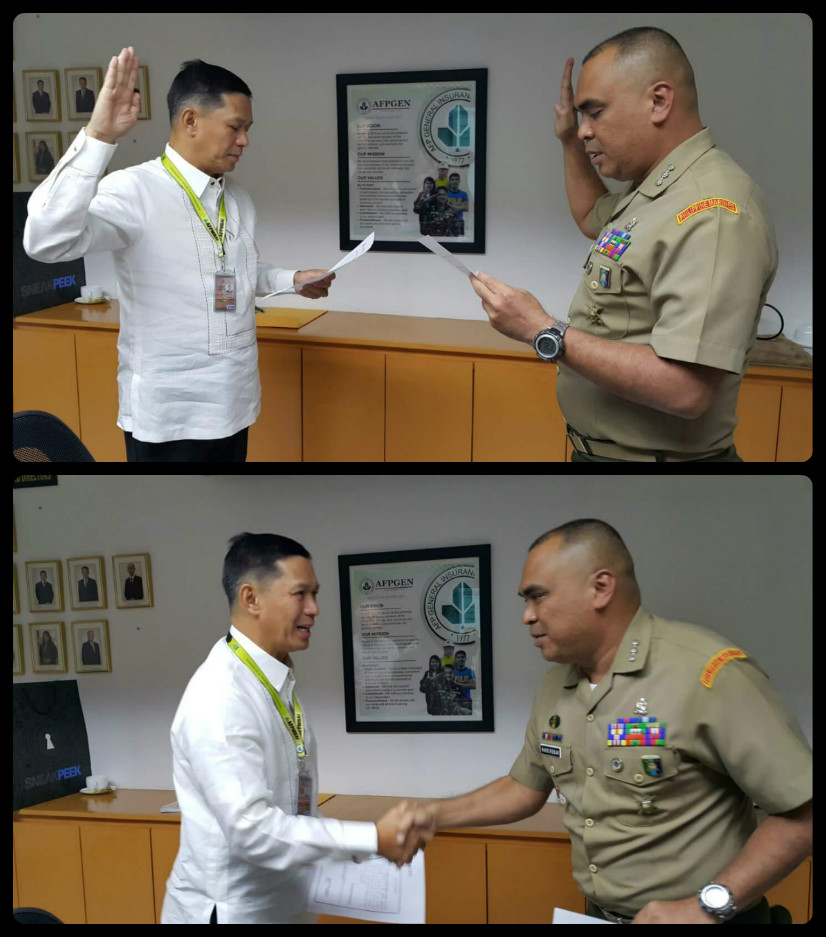 Col Antonio G Mangoroban Jr PN(GSC)(M) is sworn in as the newest director to the ?#?AFPGEN? Board! He is sworn in by the Chairman of the Board, MGen Edgardo Rene C Samonte AFP(Ret).
Col Mangoroban replaces the outgoing N4 of the Philippine Navy, Capt Alberto Carlos. He now joins the 12-member strong board of AFPGEN.
Welcome to the AFPGEN Family, Col Mangoroban!